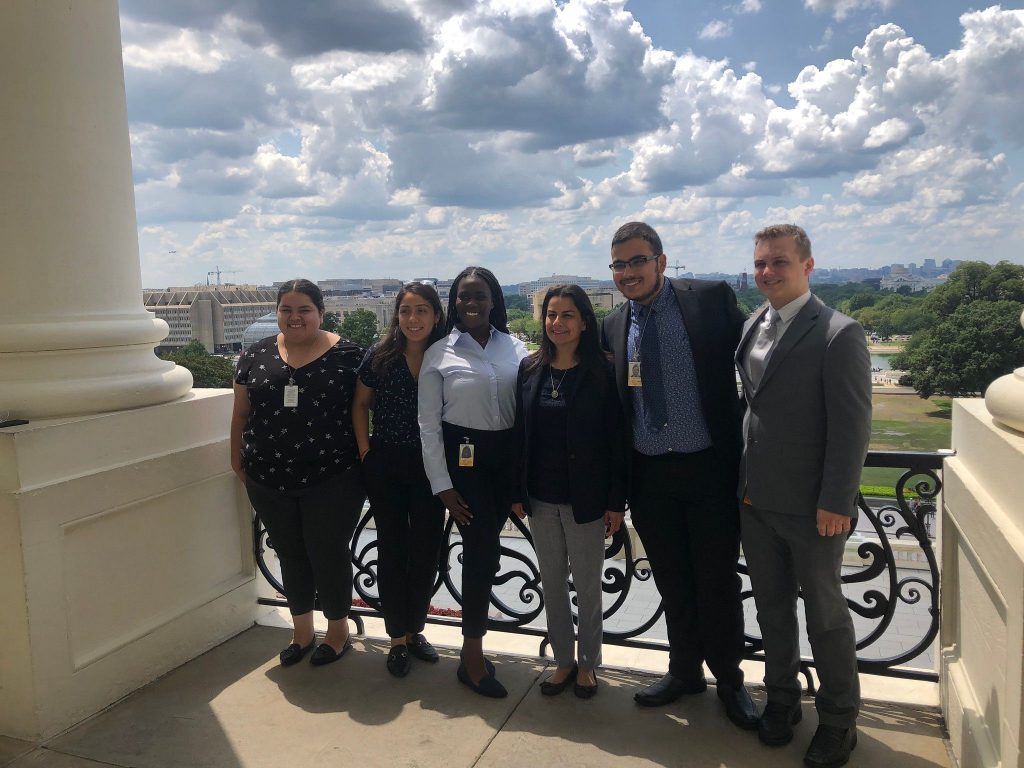 The Office of Congresswoman Barragán is committed to ensuring a safe working environment for all its staffers and is closely following CDC and local public health officials' safety guidance regarding in-person work. As such, this internship has the possibility of either being remote or in-person. Congresswoman Barragán takes pride in offering internship opportunities in both her District, San Pedro and Washington, D.C. offices on a rolling basis. Internships are open to undergraduate and recent college graduates.
Intern responsibilities will vary, but typically include:
-Interacting with constituents
-Conducting legislative research
-Attending community events
-Attending committee hearings
-Writing press clips
-Administrative work as assigned
Hours may be flexible to accommodate students' hectic course schedules. When Congress is in session, the office will be open from 9:00 a.m. to 6:00 p.m. When Congress is not in session, the office will run from 9:00 a.m. to 5:00 p.m.
Congresswoman Barragán is excited to be hiring an environmental justice intern to join her Washington, D.C. Office. The intern will learn the legislative process and be supervised by staff on the Congresswoman's legislative team. Intern responsibilities include but are not limited to: researching and drafting environmental justice legislation, attending hearings and preparing memos for the Congresswoman, supporting the Congresswoman's work as Chair of the Congressional Hispanic Caucus's Climate Change Task Force, assisting with social media content, and administrative work as assigned. Priority will be given to applicants with an education background in environmental policy and a demonstrated commitment to environmental justice.
Interested applicants should email a cover letter, resume, and dates of availability to CA44.internships@mail.house.gov. Email subject line should specify whether it is for the District, San Pedro Office, Environmental Justice, or the D.C. Office, and the session (fall, winter, spring or summer). IE: "D.C. Office- Fall 2021"

Fall Session – September through December
Winter Session– January through March
Spring Session –February/March through April/May
Summer Session – June through August

The deadline for all Fall internship applications (D.C., Environmental Justice, and District Office) is July 25th, 2021 at 11:59 PM PST. Internship start and end dates for the Fall are flexible running from September through December. In your cover letter, please include information regarding specific hourly availability and start date. Stipends are offered to interns based on need.

If you have any questions or concerns, please email CA44.internships@mail.house.gov

This office is an equal opportunity employer and does not discriminate based on race, religion, disability, age, ethnicity, national origin, sex, gender, LGBTQ identification, family status, or military status. Minorites and those of traditionally underrepresented communities are strongly encouraged to apply. Preference will be given to applicants with ties to the District and Californian residents, but all are welcome and encouraged to apply. Bilingual in Spanish is also a plus.