Congresswoman Barragán takes pride in offering internship opportunities in both her Long Beach, California and Washington, DC offices on a rolling basis. Internships are open to current undergraduate and graduate students, and recent college graduates.
Intern responsibilities vary day-to-day but typically include:
Interacting with constituents,
Conducting legislative research,
Attending community events,
Attending committee hearings,
Preparing memos,
Drafting correspondence,
Writing press clips,
Administrative work as assigned,
And additional support as needed.
Interns in the Washington, DC office are assigned to a legislative staffer based on stated area(s) of interest. Please include your areas of policy interest in your cover letter.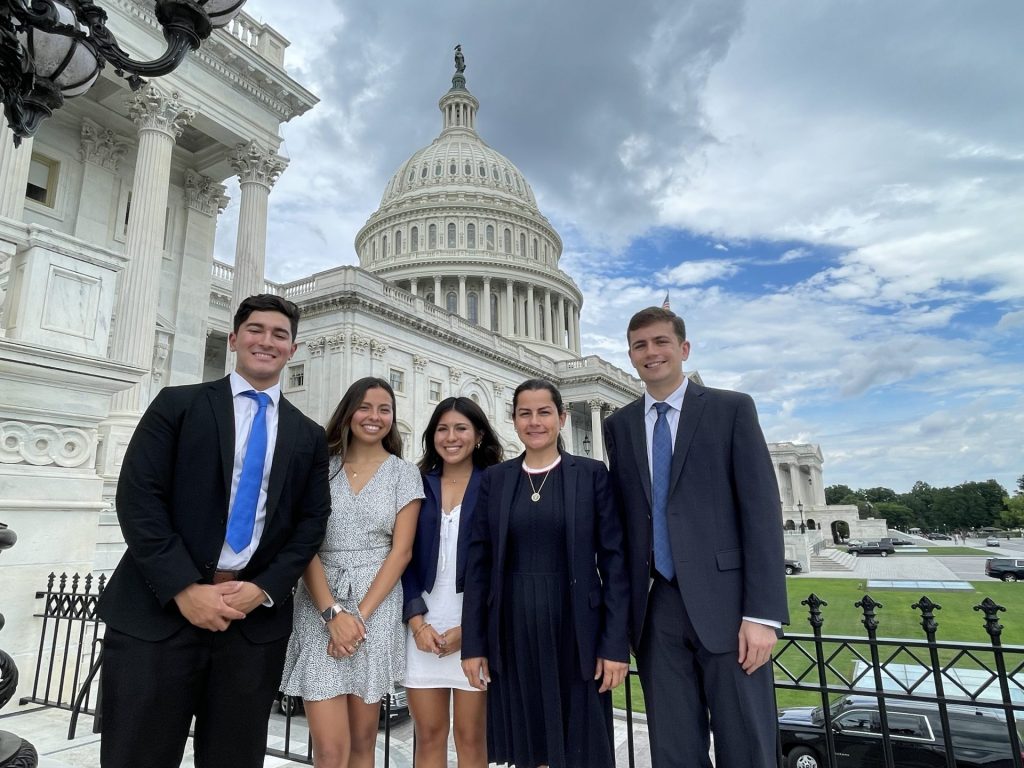 Congresswoman Barragán reserves one intern position in the Washington, DC office each session for a Press Intern. The Press Intern works closely with the Congresswoman's Communications and Media team to complete tasks such as compiling daily press clips, preparing background research on media requests, drafting media advisories and press releases, and other responsibilities as required.
Typical hours for all internships are Monday through Friday from 9:00 am to 5:00 pm, although hours may be flexible to accommodate students' hectic course schedules. Stipends will be offered to eligible interns. For interns based in the DC office, transit benefits for use with services operated by the Washington Metropolitan Area Transit Authority are also available.
Fall Session: September through December │ Deadline to apply: July 25th
Winter Session: January through March │ Deadline to apply: November 18th
Spring Session: February/March through April/May │ Deadline to apply: December 20th
Summer Session: June through August │ Deadline to apply: April 1st
Interested applicants should email a cover letter, resume, and dates of availability to CA44.internships@mail.house.gov. Please specify in the subject line of the email: the session you are applying for, whether you are applying for an internship in the Long Beach or Washington, DC office, and if you are applying for the Press Internship.
Applications received after the deadline will be considered depending on availability.
If you have any questions or concerns, please email CA44.internships@mail.house.gov.
This office is an equal opportunity employer and does not discriminate based on race, religion, disability, age, ethnicity, national origin, sex, gender, LGBTQ identification, family status, or military status. Minorites and those of traditionally underrepresented communities are strongly encouraged to apply. Preference will be given to applicants with ties to the District and Californian residents, but all are welcome and encouraged to apply. Being bilingual in Spanish is also a plus.