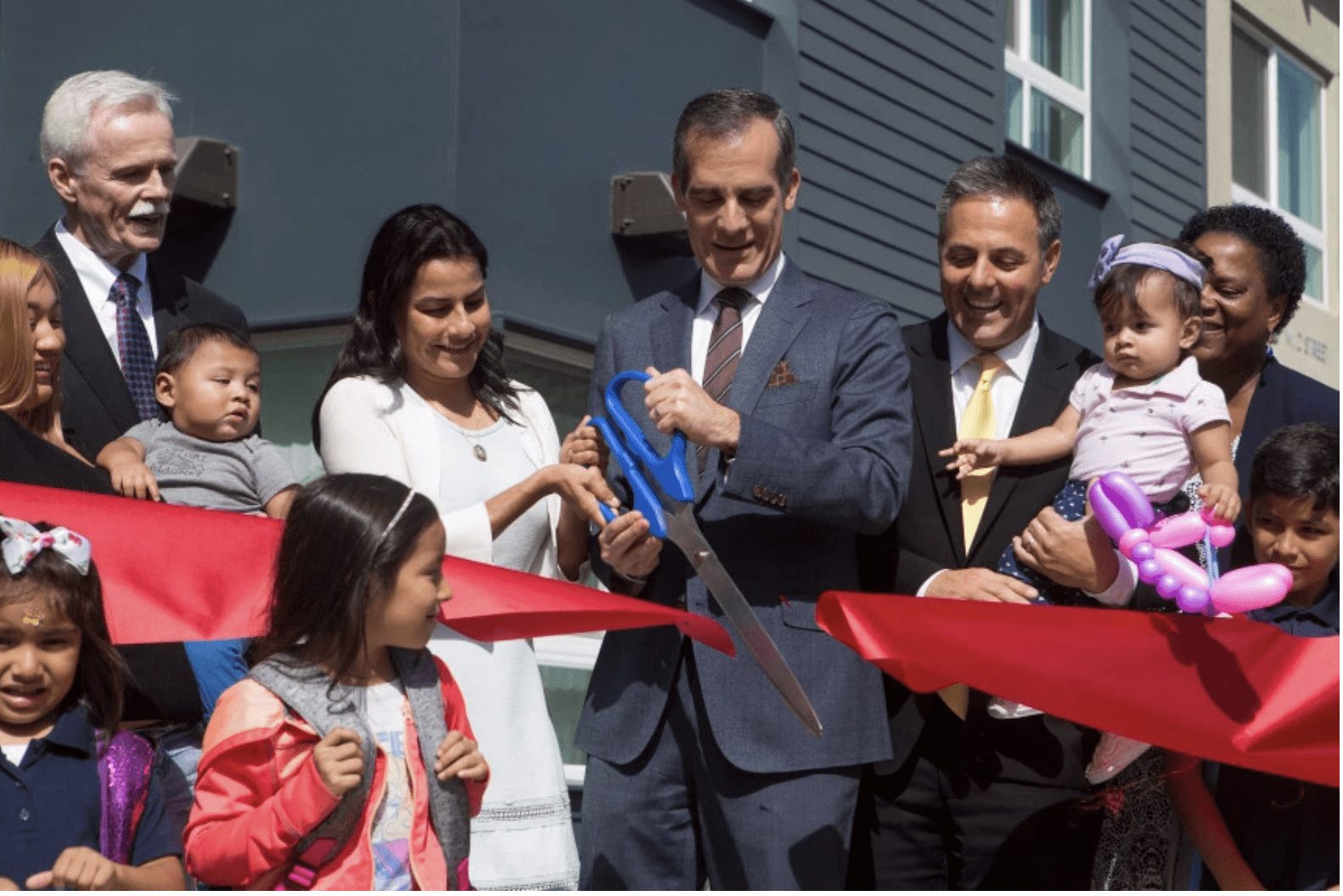 PUBLISHED:  | UPDATED: 
Capping 18 years of work, the opening of the fourth and final phase of the New Dana Strand Revitalization drew praise and celebration Thursday, Sept. 20, at 1198 W. D St. in Wilmington.
The grand opening of Camino del Mar and Vista del Mar brings 176 affordable family homes online, adding to the new homes already built in the complex.
"We're turning keys today," said Los Angeles City Councilman Joe Buscaino at the gathering that also included Los Angeles Mayor Eric Garcetti.
Abode Communities and Mercy Housing California, together with the Housing Authority of the City of Los Angeles (HACLA).
Dana Strand, a 20.7-acre post-war distressed public housing site, was remade to include housing for all income levels.
Included are landscaped courtyards, play areas, a coin-operated laundry, on-site property management, complimentary resident services (after-school and summer programming, adult workshop and community activities) and bicycle parking.
Dana Strand Village, built with 384 units in 1942 to house temporary shipyard workers during World War II, had become a hub for drugs and gangs before it was demolished in 2003 to make way for the new, four-phase project.
Earlier phases included construction of senior homes.
Among the speakers at Thursday's opening was Emily Ruano, who recalled growing up in Dana Strand when it was plagued with gangs.
"It wasn't a home for us," she said. "My mom wouldn't let us go outside of the house alone."
Now, she and her young son live at the new Dana development, an experience she said has already "changed my life. … My new home gives me hope in a way I never dreamed."