Dem lawmaker: '3,000 people died and Donald Trump wants us to believe he is the victim'
BY RAFAEL BERNAL
September 13, 2018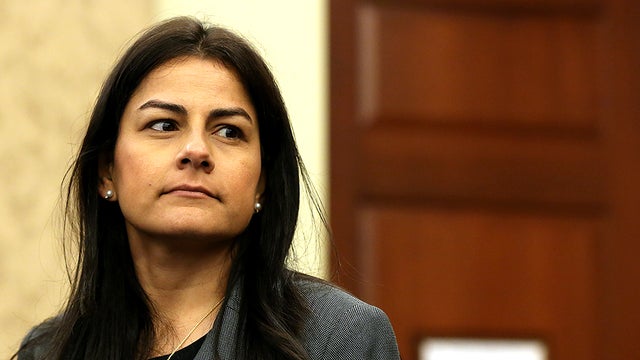 © Greg Nash
Rep. Nanette Barragán (D-Calif.) ripped President Trump on Twitter on Thursday for his claim that 3,000 people did not die as a result of a devastating hurricane that hit Puerto Rico last year.
"3,000 people died and Donald Trump wants us to believe he is the victim," Barragán said on Twitter.
A George Washington University study released last month estimated that 2,975 people died as a result of Hurricanes Irma and Maria.
In two tweets on Thursday, Trump said 3,000 people did not die as a result of Hurricanes Maria and Irma. He added that the revised death toll "was done by the Democrats in order to make me look as bad as possible when I was successfully raising Billions of Dollars to help rebuild Puerto Rico.
The GW study reviewed mortality rates on the island on nondisaster years and compared them to rates post-Maria. According to the study, migration rates were also factored in to avoid miscounting the deaths, since tens of thousands of people left the island after the hurricanes.
The study was commissioned by the government of Puerto Rico shortly after the hurricane.
In his tweets, Trump quoted the official death count of 6 to 18 deaths during his October 2017 visit to the island.
"As time went by it did not go up by much," he added.
According to the study, in the six months after the hurricanes, 16,608 people died in Puerto Rico. Had the disaster not occurred, GW researchers estimate 13,633 people would have died in that same period.