Women Hit 25th Anniversary Playing in Congressional Baseball Game
By Robin Opsahl
June 14, 2018
But that does not mean more women are participating in the historic baseball game
California Rep. Nanette Barragán crosses first base for a single during the 2017 Congressional Baseball Game. (Tom Williams/CQ Roll Call file photo)
It's been 25 years since women first participated in the Congressional Baseball Game, but that doesn't mean more women are playing.
California Democratic Rep. Nanette Barragán is one of only three women signed up to play in this year's game. But only she and Utah Republican Rep. Mia Love will be on the field. (Rep. Linda T. Sánchez, also a California Democrat, is sidelined with a broken hand.)
"A lot has changed in 25 years, but when it comes to this sort of thing, we need to acknowledge not much progress has been made," Barragán said.
Three congresswomen broke the gender barrier at the 1993 game: Florida Republican Ileana Ros-Lehtinen, Washington Democrat Maria Cantwell and Arkansas Democrat Blanche Lambert (who later served in the Senate under her married name Lincoln). Cantwell, now a senator, does not play anymore, while Ros-Lehtinen sticks to the Congressional Women's Softball Game. Lincoln no longer serves in Congress, having lost her re-election in 2010.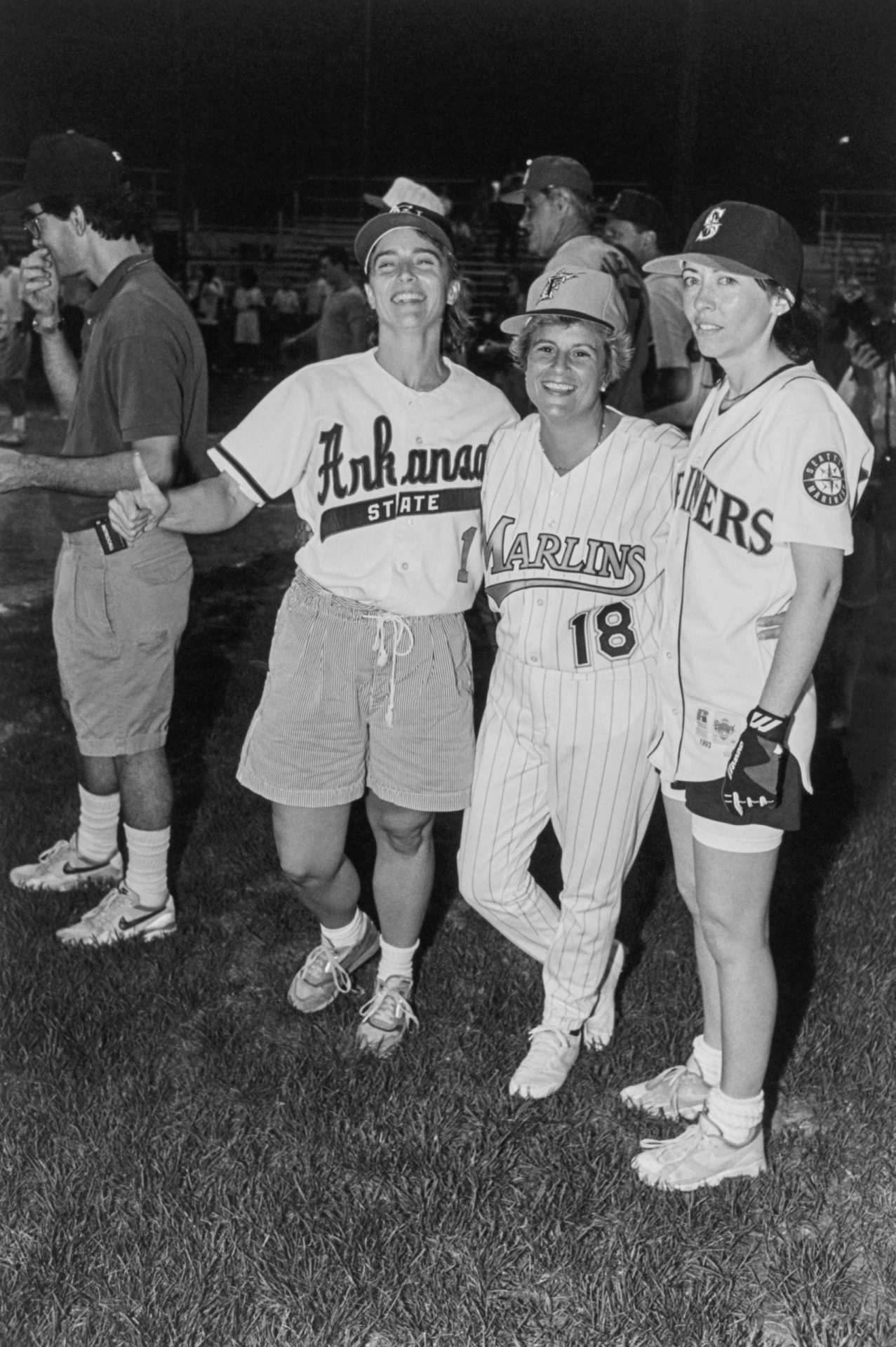 Game pioneers
Thinking back to that first game, Ros-Lehtinen said her Cuban heritage might have factored in her recruitment. While she knew she wasn't a "power slugger," she said she couldn't turn down the chance to join the renowned game, and fought to keep up with the previously all-male team.
"It's a bloodsport," she recalled. "And the team was definitely concerned about my small stature. But it was worth it to be a part of this historic part of Congress."
Ros-Lehtinen's participation did make a difference, even if getting the other players to take women in baseball seriously was a slow process.
Sánchez, who played in a few games with Ros-Lehtinen, also had trouble getting herself out on the field. She's played in 14 of the last 15 games, but  said she had to fight to be seen as an equal competitor on the team. Many years, she did not get the chance to play, she added, even though she was "definitely not the worst player."
But this year, the Democrats' coach, Pennsylvania Rep. Mike Doyle, told Sánchez he was thinking of playing Barragán at second base. Sánchez, who helped Barragán campaign and recruited her to the baseball team, said she was elated.
"It took me over 10 years to get a shot in the field in the game," Sánchez said. "Even if numbers are low, the time frame's getting a lot better, which means people are taking women in the game seriously."
Being the only woman on the team back in the day didn't make her uncomfortable, Sánchez said. In fact, it helped her get settled in Washington during her first years in Congress.
"Playing baseball was honestly a turning point for me on the Hill," she said. "It was my first times interacting with other members in a fun way that is off the Hill and getting to make friends on both sides of the aisle."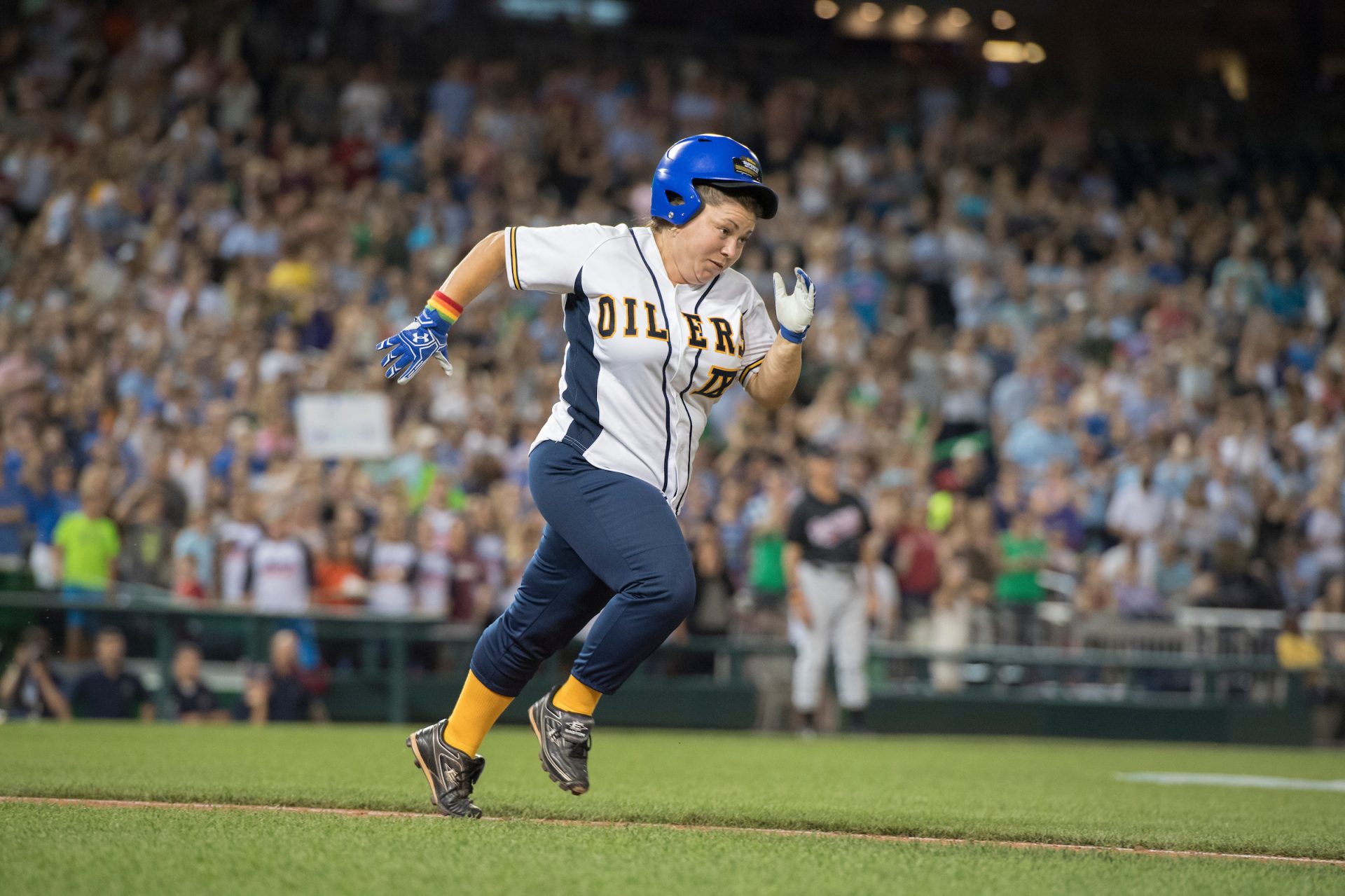 Inspiring women
Getting women to participate in the Congressional Baseball Game may seem like a minor issue to many, but getting women playing on a Major League Baseball field could make a huge difference for girls and young women who want to play baseball competitively.
Barragán said seeing women get taken seriously while playing baseball has been a passion since childhood. The California Democrat grew up playing baseball with her neighbors, and recalled feeling frustrated when she was told she couldn't play anymore as she got older because of her gender. She petitioned her high school to try out for the boys' baseball team and ended up making the junior varsity squad.
Getting to keep playing baseball throughout her career has been an unexpected benefit of being in Congress, Barragán said.
"Every kid dreams of playing on a Major League Baseball field, and doing it in Congress is a unique way to get there," she said. "But it's still getting there. Letting kids see us play makes a difference."
Getting more women involved in the congressional games could help push female participation in baseball overall. Even if it's not the big leagues, having women playing as equals in these games makes a difference for young girls watching, Barragán said.
"If I saw a woman getting to play at the Nationals' field as a kid, I would be blown away," she said. "I want to do that for girls growing up now. I want to be that person now."