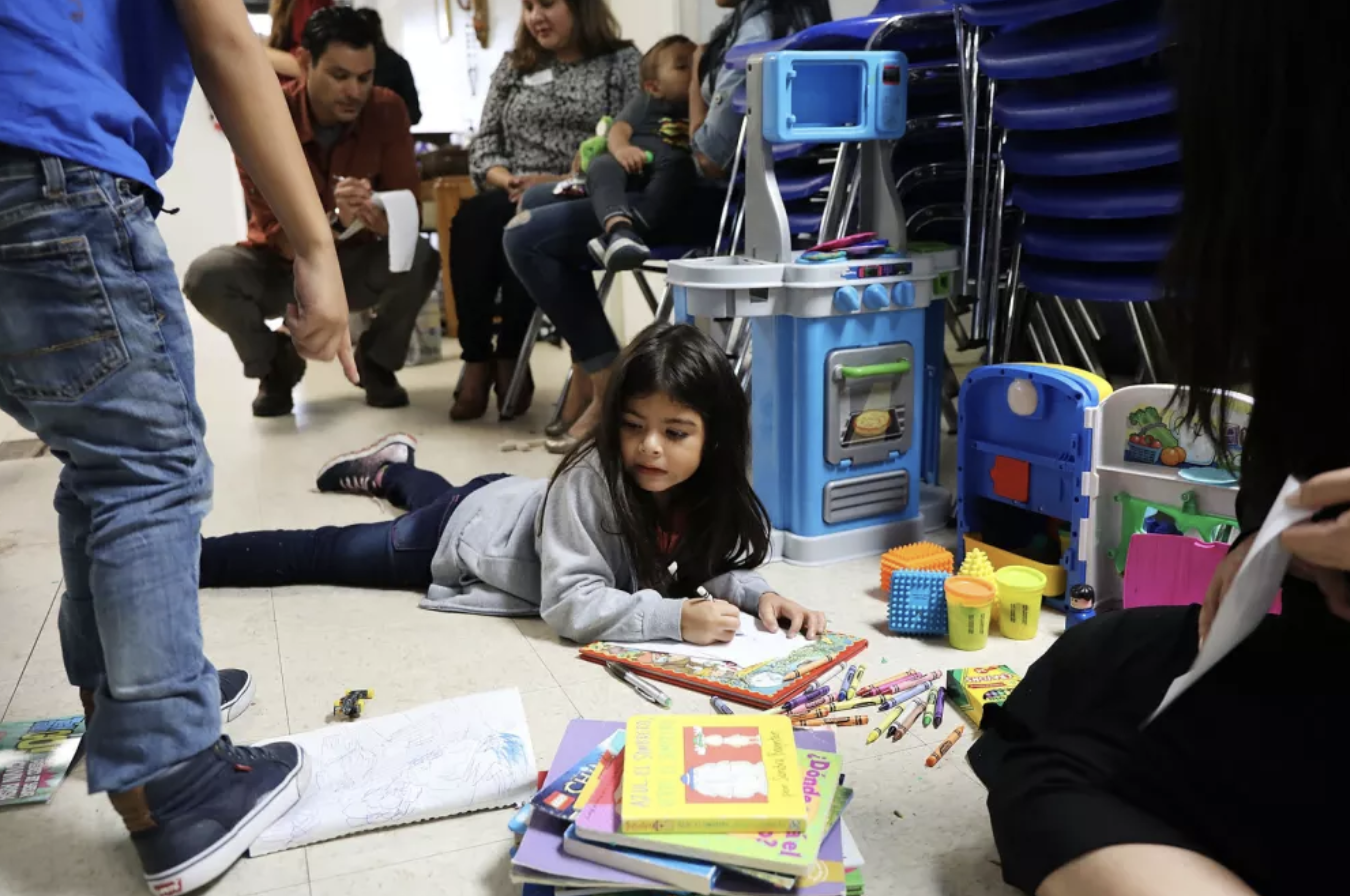 By Lissandra Villa
June 22, 2018 12:10 p.m. ET
Members of Congress are worried that the administration has no plan to reunite the children separated from their parents at the border.
At least 2,342 children have been split up from their parents under President Donald Trump's "zero tolerance" policy that systematically tears families apart by prosecuting adults who enter the United States illegally. Efforts to reunite the families are proving chaotic. And in Congress, Democratic lawmakers have a lot of questions about what's going to happen moving forward.
Texas Rep. Filemon Vela, who represents a border district, told BuzzFeed News that "uncertainty" is the problem.
"We still don't have a lot of answers in terms of, where are the parents? Where are the children? I don't necessarily question the intent of [the Department of Health and Human Services], but I have serious reservations about how effectively they are able to fit two pieces of the puzzle together," Vela said. "The problem here is the uncertainty. It's that we're not being told. If there are parents being reunited with their children, they're not telling us about it."
Members expressed concerns this week with the lack of records being kept overall, worried that the administration will have a difficult time reuniting families that have already been separated.
"The truly frightening thing is that … parents are not going to have information to be able to track down these children, especially if you're talking infants or toddlers who may not know their full legal name or where they were born or may not even speak English or Spanish, may speak some dialect," Rep. Linda Sánchez, who serves in Democratic leadership said. "I mean it's just kind of a black hole that they've thrown these kids into."
She noted concerns about the parents not being interviewed about their children's history when they're separated, which can leave officials relying on what the children can tell them. In some instances, children who are too young to understand what is happening to them are moving through the immigration court system alone.
"The worst case scenario is they're never reunited. You have children that grow up without their parents. I mean, I can't think of a more horrific thing," Sánchez said.
So while the administration — and Congress — scramble to address the fallout from the president's policy, members are doing what they can on their own.
Some offices are trying to help reunite the families held in their districts one by one. Democratic Rep. Beto O'Rourke, who is running for Ted Cruz's Senate seat, said there was a man who was apprehended in his district whose child was being held in a different state. While the family hasn't been reunited yet, he said his office is actively working on that case.
"They were clearly not ready for the policy that they chose," O'Rourke said of the administration. "Didn't have the capacity, didn't have the system to reunite [families]."
Rep. Eric Swalwell, a Democrat, said he's reached out to the Department of Homeland Security for answers. "Officially what we're trying to do is ask DHS, what have you done to track the kids and the parents? What are you doing to reunite them? So we haven't gotten an answer to that yet."
Another Democrat, Rep. Jackie Speier, told BuzzFeed News Thursday she reached out to 23andMe, a popular DNA testing company, to see if it could play a role in reunifying the families. It's a story that illustrates how members are scrambling for any possible solution.
Multiple Democratic delegations toured detention facilities last weekend, and there are more lawmakers planning to visit others. As members have returned, a flurry of legislation has been introduced intended to address some of these issues.
California Rep. Nanette Barragán, alongside Mississippi Rep. Bennie Thompson, introduced a bill that Barragán said would "require mental health services for children who've been separated."
"I think the disturbing part for us is that … [the administration hasn't] really said, like, 'we're going to make sure they're reunited. We're going to make sure there's a system in place to reunite them.' It's almost kind of the feeling of, 'from this point forward, we're going to make sure there's no separation,'" Barragán told BuzzFeed News. "And I think that's the part that right now, we're waiting for the administration to see what they're doing and calling for reunification and that the administration do something."
Members are also fielding calls from constituents asking how they can help. Swalwell said he sent out a campaign email listing different ways his supporters can be involved. "On the campaign side, I just sent out … a list of where you can volunteer, where you can donate, where you can make your voice heard, like rallies," Swalwell side. "So we're trying to give people things to do."
Rep. Ben Ray Luján, a prominent Democrat who chairs the House campaign arm, criticized HHS for not being transparent about where the immigrants are being held.
"We need the administration to fix what they created. And that's the concern that so many people have across the country, and so many of our colleagues have is that the administration is ignoring all of the children that have been separated and that are still detained today," Luján said, adding that lawmakers want a "public commitment" from the administration that they're doing all they can to connect the children with their family.
On Wednesday, the president signed an executive order that at least bought some time for Congress and the administration to come up with a more permanent solution. But even that order appears to have left the children already separated from their families in limbo.
"We can't just say, well that's done. The next group will be OK," Rep. Raúl Grijalva of Arizona told BuzzFeed News. He also mentioned that families might be frightened of picking up the kids fearing that "they too would get in trouble."
"We can't lose any, and we can't have any where at the end of the day, we never found out anything about them."