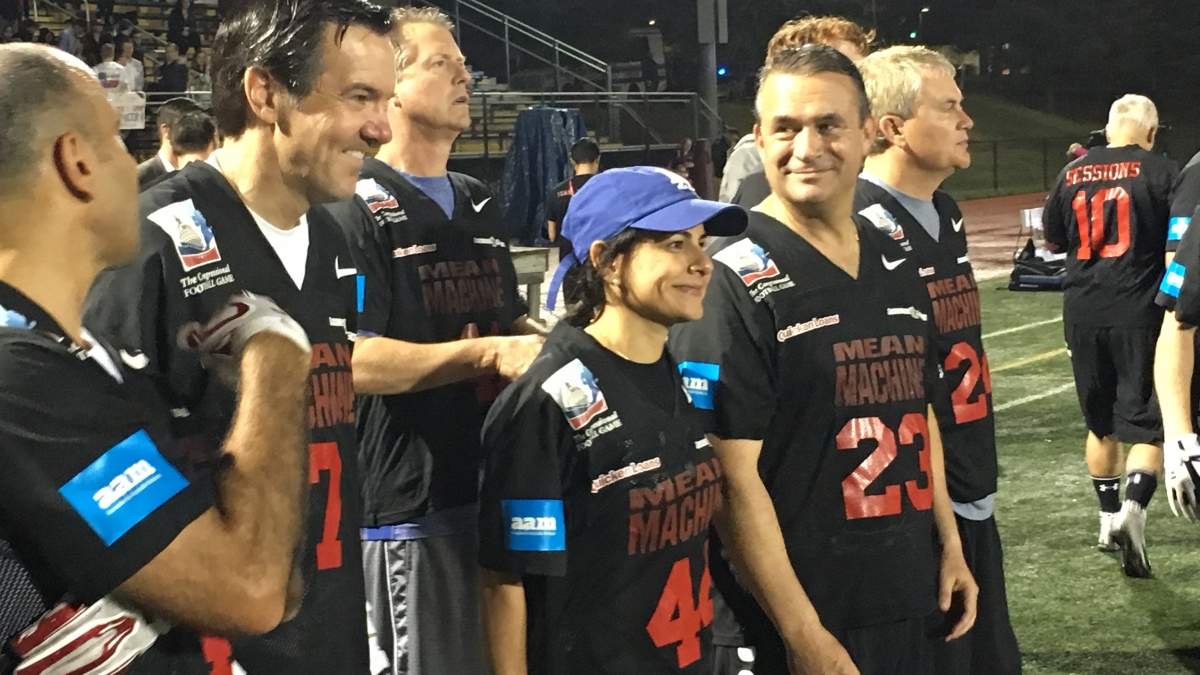 WASHINGTON, D.C.—Rep. Nanette Diaz Barragán (D-San Pedro) issued the following statement after playing in her first Congressional Football Game For Charity. Every two years, members of Congress face off on the gridiron against the Capitol Police, with ticket proceeds going to charity, including to the families of police injured or fallen in the line of duty. Rep. Barragán wore jersey 44, the number of her congressional district.
"It was great being part of a bipartisan football team of House members playing against the U.S. Capitol Police.
The police protect and defend us every day against real threats. They also trounced us on the field, so congratulations on their win.
It was great going to morning practices, getting to know my colleagues from across the aisle and working with them as a team.
I grew up watching Joe Montana quarterback for the 49ers and playing football in the street with my neighbors. Watch out Cap Hill police, we're coming for you, next time."
###
Nanette Diaz Barragán is proud to represent California's 44th Congressional District, which includes the communities of Carson, Compton, Lynwood, North Long Beach, Rancho Dominguez, San Pedro, South Gate, Walnut Park, Watts, Willowbrook and Wilmington.