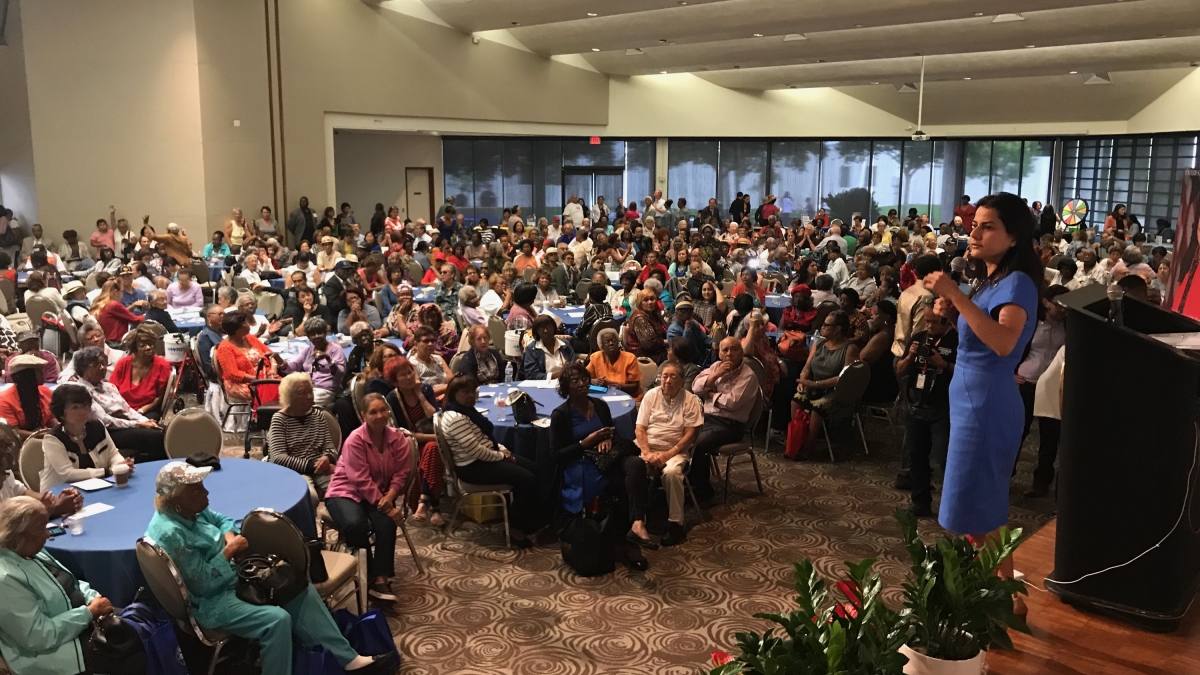 For immediate release
Contact Dave Perera
dave.perera@mail.house.gov
202-770-7899
Rep. Barragán Holds Successful Annual Free Senior Health Fair
CARSON, Calif.—Rep. Nanette Diaz Barragán (D-San Pedro) released the following statement about her annual free senior health fair, held in the Carson Community Center. More than 60 organizations joined the fair to provide free healthcare services and to lend seniors assistance.
"Today more than a thousand seniors from our community came out for my annual free senior health fair.
Amazing men and women, including veterans, joined me for a day of free healthcare services, local governmental assistance and entertainment.
I was honored to meet the eldest attendee, Winnie, a 98 year young woman who stays active in her community. The secret to living long, she told us, is to serve others.
I promised the seniors I will not stop fighting for their right to access healthcare and protect Social Security.
Seniors have an important voice in our society. I will make sure they're heard in Washington D.C., where I'm fighting every day for them.
Many thanks to everyone who came and who made this event a tremendous success."
###
Nanette Diaz Barragán is proud to represent California's 44th Congressional District, which includes the communities of Carson, Compton, Lynwood, North Long Beach, Rancho Dominguez, San Pedro, South Gate, Walnut Park, Watts, Willowbrook and Wilmington.