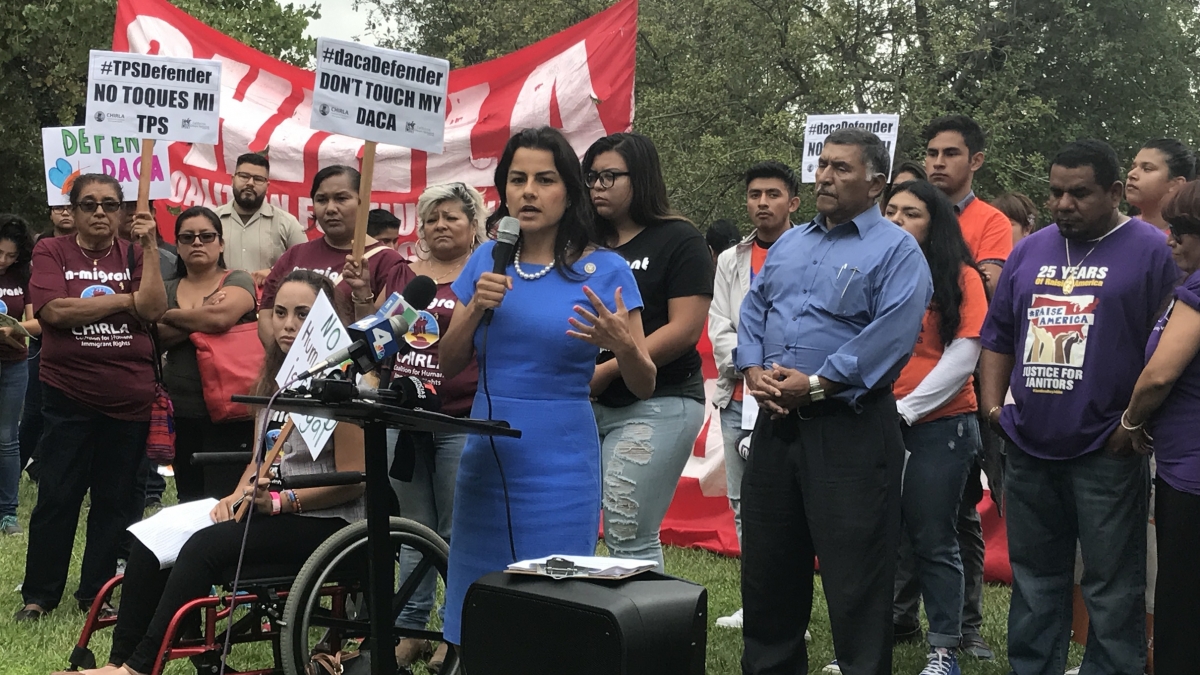 For immediate release
Contact Dave Perera
dave.perera@mail.house.gov
202-770-7899
LOS ANGELES, CALIF.— Congresswoman Nanette Diaz Barragán (D-San Pedro) today issued the following statement on the fifth anniversary of Deferred Action for Childhood Arrivals (DACA).
"This morning I stood with Dreamers in downtown Los Angeles to defend and advocate for the continuation of DACA. DACA has allowed them come out of the shadows, it has transformed their lives and granted them an opportunity to be here. I told them it's urgent that we stand up, that we continue to be vocal against attempts to end this program. DACA protections are vital and should not be stripped away.
Taking away DACA will tear families apart, hurt the economy, and impose fear on communities across this nation.
I am the daughter of immigrants from Mexico. My family, like many Latino families, has Dreamers in it. I know firsthand what Dreamers are going through, the fear they feel right now.
Congress must immediately come together in a bipartisan way to pass legislation that protects these young men and women from deportation. Dreamers are American in every way except one: their birth certificate.
I promised them I won't stop fighting. I won't stop pressing this administration to let Dreamers live in peace.
We need to hear from Dreamers. If you are a Dreamer, know a Dreamer, or just think that Dreamers should be allowed to continue living productive, positive lives, let your voice be heard. Stay active, let people know you want to continue to dream."
###
Nanette Diaz Barragán is proud to represent California's 44th Congressional District, which includes the communities of Carson, Compton, Lynwood, North Long Beach, Rancho Dominguez, San Pedro, South Gate, Walnut Park, Watts, Willowbrook and Wilmington