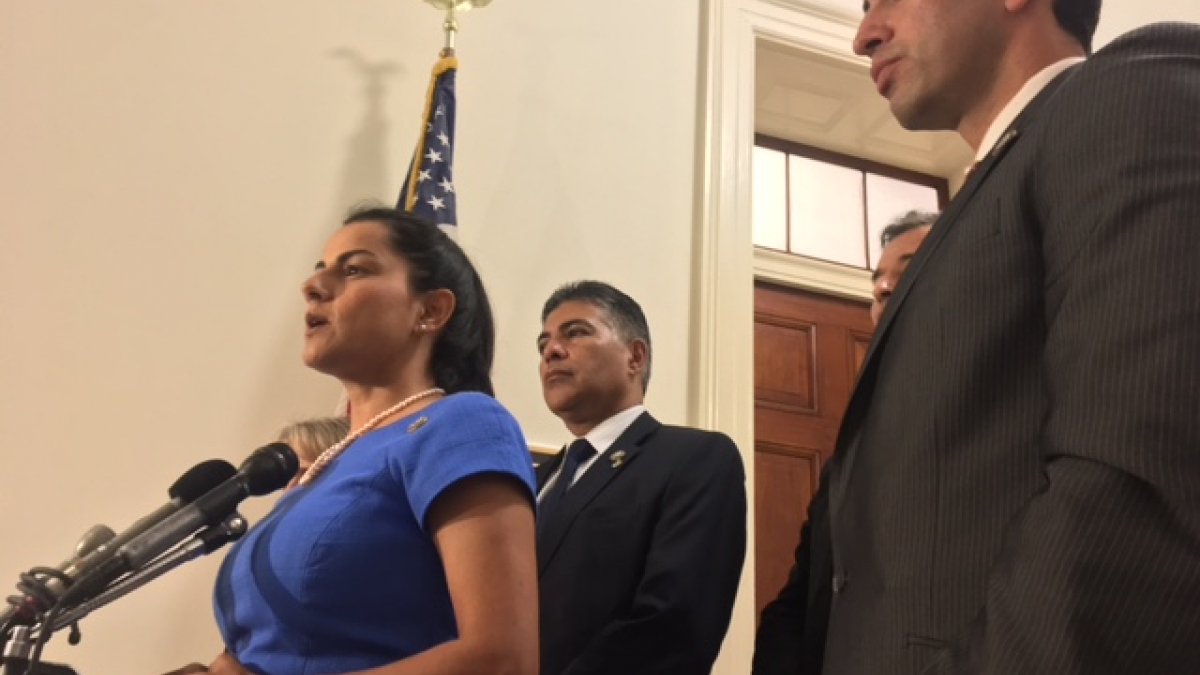 Barragán Challenges DHS Chief to Support Dreamers
 WASHINGTON, D.C.— Today, Rep. Nanette Diaz Barragán (D-San Pedro) was among fellow Members of the Congressional Hispanic Caucus (CHC) who met with Homeland Security Secretary John Kelly to discuss the Department's efforts on immigration.  In the closed-door meeting that lasted more than an hour, Secretary Kelly was questioned about the continuation of the Deferred Action for Childhood Arrivals (DACA) program, ICE arrests targeting non-criminals, children and families seeking refuge, the renewal of Temporary Protected Status (TPS), and the deportation of U.S. veterans.
Rep. Nanette Diaz Barragán, a Member of the Homeland Security Committee, issued the below statement following the meeting.
"Secretary Kelly told us early on that he was not going to take a position on legislation, that he was only going to enforce the current law.  But last month, his motorcade drove all the way to the Hill so that he could stand next to Speaker Paul Ryan to publicly support anti-immigrant legislation.
"Because Secretary Kelly told us today that he supports the DACA program, I called on him to come back to the Hill and stand with us at a press conference to support legislation that would help the DACA program – just like he did for the other bills he supported.
"I will work with my CHC colleagues to find a date that works for his schedule so we can stand together to say that we all agree that Dreamers should be allowed to work and live in the U.S.
"I also asked Secretary Kelly to look into the case of my constituent, Hector Barajas, a proud U.S. veteran, who was deported to Mexico.  Hector has done all the right things, checked all the boxes to become a citizen and has been waiting to hear back from DHS.  I will not stop fighting for Hector until he is able be with his daughter on this side of the border, in the country for which he fought to protect."
###