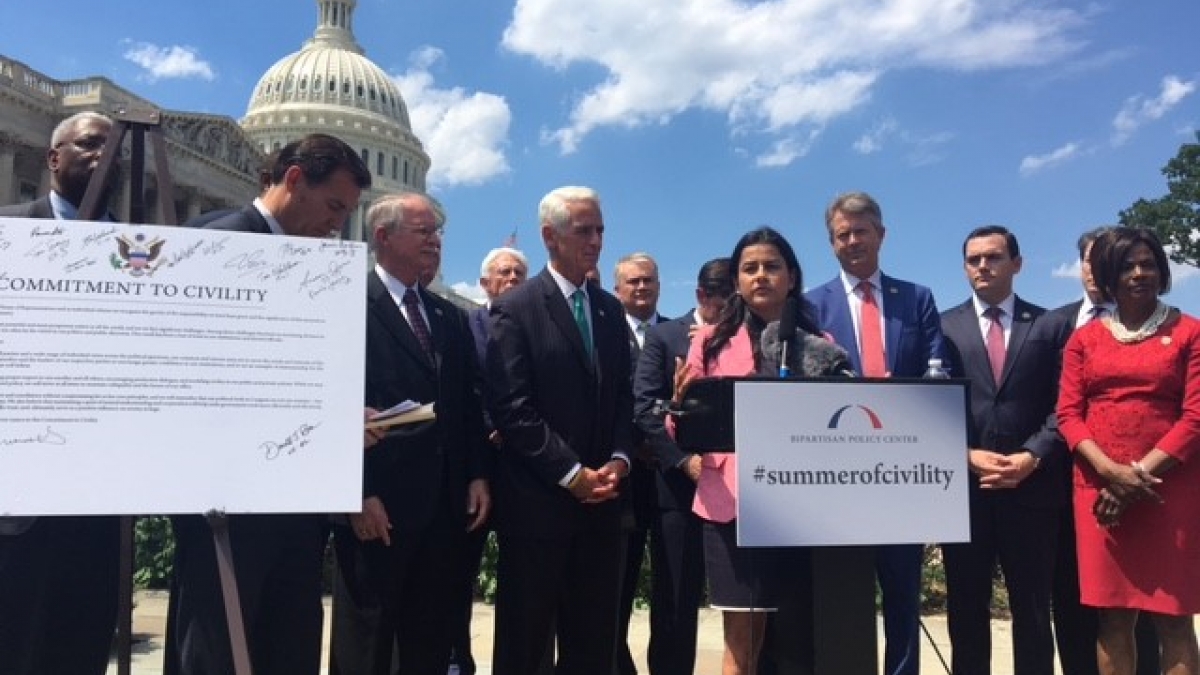 WASHINGTON, DC – Following last week's attack on Members of Congress, the Freshmen Class Presidents and leadership today recommitted themselves to civility by signing the Commitment to Civility, a pledge to act with respect and civility and urged their colleagues to join.
"I was on the field practicing last week, when I heard the news about my colleague, Rep. Steve Scalise and when I thought about him, I don't think of him as a Republican – I think of him as my colleague," said Rep. Barragán.  "We are colleagues and friends first and we will disagree, but we can learn to disagree better.  Today I recommit myself to being a role model and to show respect for all."
Rep. Barragán, along with her Co-Presidents of the Freshman Class of the 115th Congress, Reps. Jack Bergman (MI-1), Val Demings (FL-10), and A. Donald McEachin (VA-04) signed the pledge and recruited many other colleagues on both sides of the aisle to do the same.
The document, authored by Rep. Mike Johnson (LA-4), memorializes the members' agreement to, among other things, restore collegiality, trust and civility to the Congress, encourage productive dialogue, and work to build consensus and the public's trust in America's institutions.
The Commitment to Civility reads, "We are dedicated to showing proper respect to one another and all others, encouraging productive dialogue, and modeling civility in our public and private actions. While we may vehemently disagree on matters of law and policy, we will strive at all times to maintain collegiality and the honor of our office."
[embeddoc url="https://barragan.house.gov/wp-content/uploads/2017/06/COMMITMENT-TO-CIVILITY-with-signatures.pdf" download="all"]
###
Nanette Diaz Barragán is proud to represent California's 44th Congressional District, which includes the communities of Carson, Compton, Lynwood, North Long Beach, Rancho Dominguez, San Pedro, South Gate, Walnut Park, Watts, Willowbrook and Wilmington.