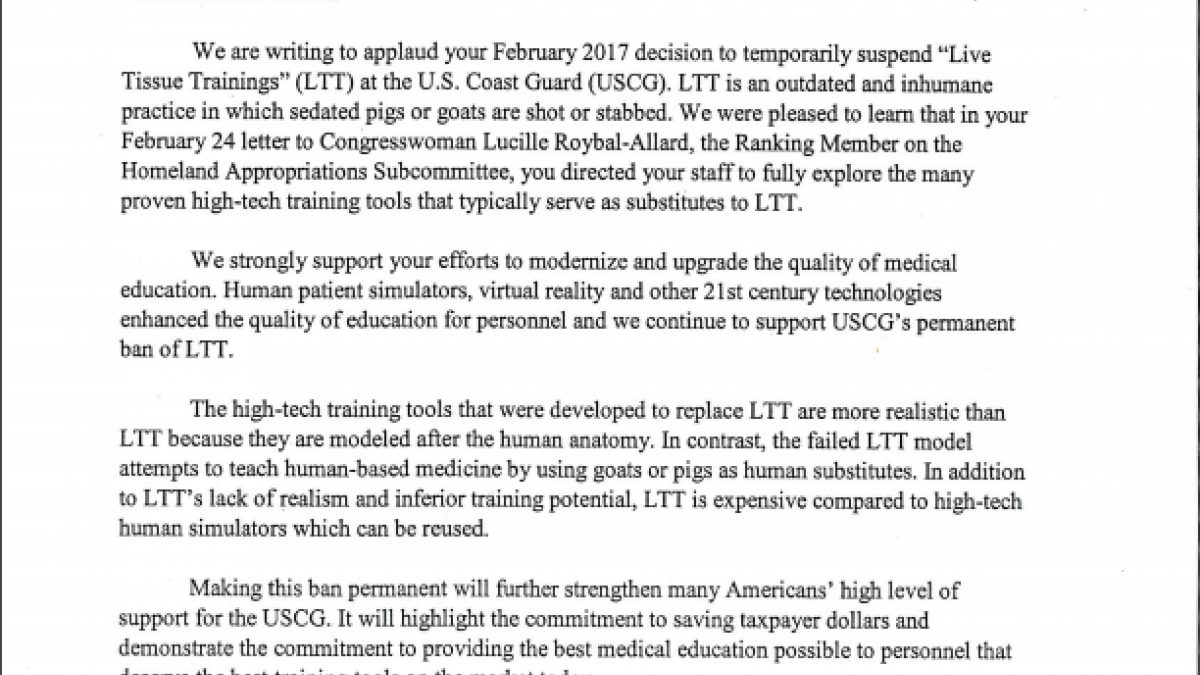 Washington, DC- Today, Rep. Nanette Diaz Barragán, (CA-44) who represents the Port of Los Angeles, spearheaded a bipartisan lettercalling on the United States Coast Guard (USCG) to ban "Live Tissue Training" in its medical training.
"I applaud the U.S. Coast Guard for temporarily suspending the practice of using live animals during trauma training, said Rep. Barragán.  "Along with a bipartisan group of 63 lawmakers, I have asked them to make this ban permanent.  Frankly, this practice is not only sickening, but outdated."
The Coast Guard and other military branches have relied on "live tissue training," during which sedated pigs or goats are shot or stabbed and ultimately euthanized. Fortunately, high-tech human simulators are now available as a superior training alternative, eliminating the need for live tissue training.
"Our men and women in the Coast Guard give us their best efforts every day at the Port of Los Angeles and across our homeland," continued Barragán.  We should help modernize and upgrade their technology while providing the best medical education.  All of this can be done without mutilating live animals."
Rep. Barragán hopes a permanent ban of live tissue training will highlight the commitment to saving taxpayer dollars and demonstrate the commitment to providing best medical education to USCG personnel.