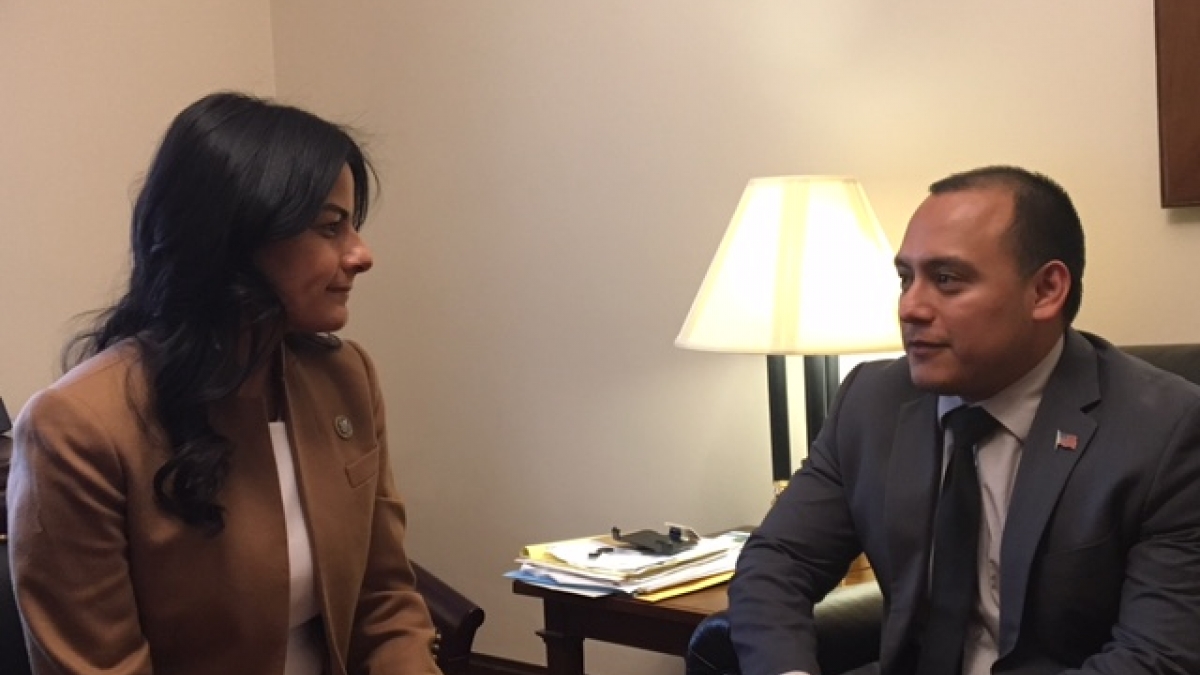 Washington, DC –  Congresswoman Nanette Diaz Barragán will attend President Trump's first address to the Joint Session of Congress with Roque Pech, a DACA beneficiary, who teaches sixth grade and resides in California's 44th District.  Pech came to the United States from Mexico at the age of three.
Statement from Congresswoman Nanette Diaz Barragán:
"I am extremely proud to host Roque Pech, a Dreamer, a DACA beneficiary, a local teacher and member of the Wilmington Neighborhood Council, as my guest to this Tuesday's Joint Session of Congress.
I invited Roque, a sixth grade teacher because I believe it is important to show Trump the face of one of thousands of DACA recipients that continue to make our country better.  Trump's anti-immigrant rhetoric during his campaign and these past two months as president has caused fear in our immigrant communities. As we have seen, his executive orders to expand deportations have threatened to separate families- mothers from their children – and purposely intimidate those protected by our current immigration programs like DACA.
As a DACA recipient who has been spared from deportation, Roque is just one good example of the continuing contributions immigrants provide to our country.  Roque chose to become an educator because he wanted to give back to the community and help other immigrants.
Because of DACA, hundreds of kids in our community have a teacher, a friend and role model.  I will continue to stand up for the people like Roque, who are American in every way."